, on
30 weeks
I'm in the third trimester now! Yay! When you think about being 10 weeks away from your due date, or 70 days, you realize you're actually getting there! I'm two weeks into the third trimester and I'm getting tired more easily, and I feel hungrier, too. Things in Illinois, pandemic related, are starting to get more relaxed, although at home we're still being super cautious with social distancing and staying home. I hope the situation where you live is not too bad, and that everyone you know is safe and healthy.
Glucose Challenge Screening and Appointment
I had my screening at 28 weeks. The drink this time around wasn't as bad as I remember from my first pregnancy. I went to the clinic to have an in-office appointment with my OBGYN, my screening, and my progesterone shot, as well. The drink was just basically water with sugar, although it was supposed to be orange flavored. It was pretty cold, which I think helped me drink it quickly and easily. When you have this screening, there's an hour wait in between the drink and the drawing of blood for testing. So I had the test, then the shot, and then my appointment, to close up with lab work.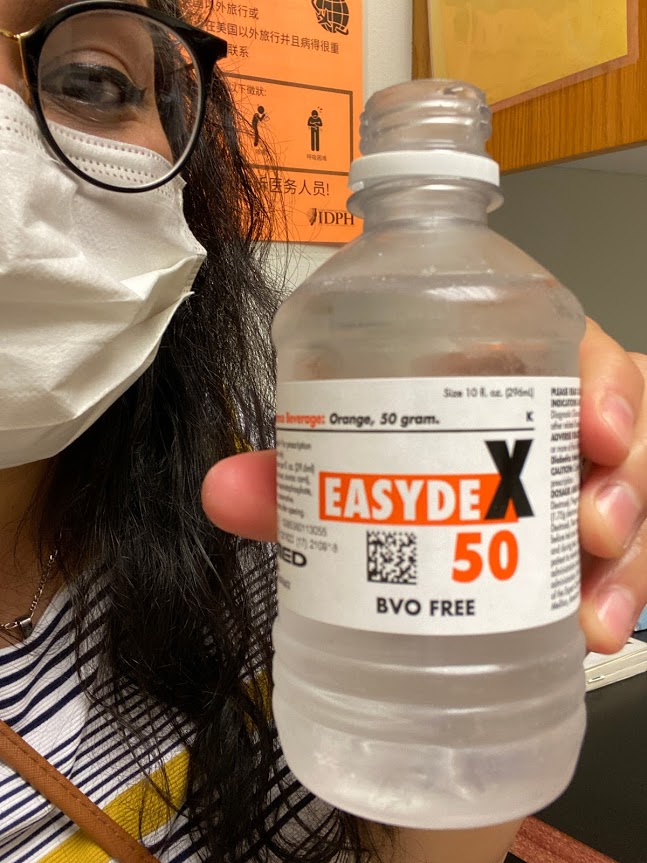 My appointment went really well. I actually got congratulated by my doctor because I had gained about 5lbs in the first two trimesters. Now, baby will be doubling or tripling his weight, and that is going to have me eating more and more these upcoming weeks.
I got my lab results the next day, and everything was normal! Glucose level was at 93, being from 60 to 139 normal results. Anything from 140 to 200 would have gotten me back for a 3h screening, and anything above 200 would point to gestational diabetes.
Is nap time here yet?
I feel that since week 27 I started getting tired more easily. We don't go on very long walks anymore, plus, it's getting warmer, and I can't stand feeling too warm. The bump is getting bigger, and my need to rest is growing, too. The lockdown during the pandemic has kept my husband home, and I'm so grateful! He's been helping a lot around the house, and with our son, Robbie. He's been the one doing bath time, and bedtime routine, as well. I still put Robbie down for naps and night time, since he still nurses. I don't want to tandem nurse, but I have conflicting feelings about weaning him. I always thought it'd be his decision, and now I'm facing the idea that it'll be me the one ending our breastfeeding journey. I also think that if I stop nursing him, nap time will be gone, and I certainly look forward to that time of the day every day.
Heartburn = Hairy Baby
Heartburn has been making an appearance almost every day. I haven't changed anything in my diet, so I think it's just one of the wonders of pregnancy and nature. It gets better after I take over the counter antacid. The only one that I can "pass" is made of calcium carbonate, and you can find it in one of those warehouse stores. I tried different brands during my first pregnancy, and the brand from the store with the S was the winner. During my last pregnancy I actually one time got a prescription for some sort of different antacid, while I was on the lookout for something my body tolerated.
Well, let me tell you about my hairy baby, haha. In Mexico people say that when pregnant women have heartburn, it's because their baby has a head full of hair. Funny, isn't it? We'll see if it's true.
My following appointment will be this week, over the phone. I also have an ultrasound scheduled exactly at week 32, and an in-office appointment that same week. My doctor said it was recommended since in my previous pregnancy my son was born prematurely. I'm excited to see baby move around, and I'm also nervous to find out if my husband and son will be allowed in the room. Lately, I've also been thinking about the day I give birth, if my husband will be allowed in the room. I think things won't change that much in a month, and I'm not sure if we'll be able to have my mom fly safely from Mexico. Quarantining will be hard in our small condo, and I honestly wouldn't want her to risk it, nor us with a newborn. Definitely there's a lot to think about.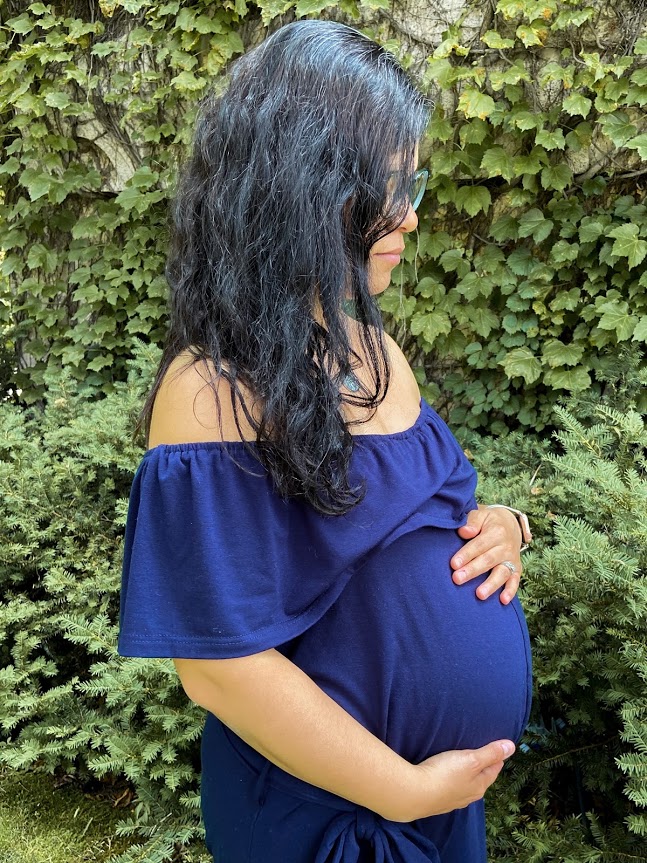 How's everything on your end? Do you know anything about your delivery date? Have you heard anything about other momma's experiences during the pandemic? Michelle